Loder, Alexander Karl Ferdinand, BSc MSc PhD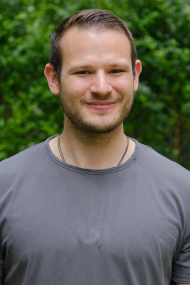 College students are a vulnerable subgroup of the general population in terms of low physical activity levels and high sedentariness levels. As digital natives today's students grew up with computers, tablets and smart devices such as smartphones and wearables. These, however, can lead to even more time spent sitting and inactivity. In my doctoral project I am going to conduct research looking at how smart device-based interventions in form of apps should be designed to effectively promote physical activity while decreasing sedentary time.
Univ.-Prof. Dipl.-Psych. Dr.phil.
Katja
Corcoran
Institut für Psychologie
Universitätsplatz 2/DG
Tuesday, 11-12:30
Interested in social psychological research WORK EXPERIENCE? (announcement)